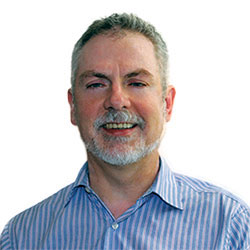 William Zvarick has been a practitioner of healing arts since 1993, when he became a licensed massage practitioner after training at the Baltimore school of massage. During this time he also studied Asian modalities of body work including shiatsu, Jin shin do, and tuina (Chinese massage).
In 2004 he graduated from the Maryland Institute of Traditional Chinese Medicine and became a licensed acupuncturist in the state of Maryland. In 2013 he completed a curriculum of sports medicine acupuncture with Matt Callison, which included in depth study of anatomy and further study of tuina techniques.
William combines acupuncture with the many modalities of manual therapy he has been trained in to offer effective pain relief for a wide variety of conditions. He has a particular interest in treating migraines, a condition which responds well to this approach of combing acupuncture and manual therapies. In addition to treating sports injuries and other orthopedic issues, William also treats the entire gamut of conditions that acupuncture can address, including fertility, autoimmune conditions, arthritic conditions, psychological issues such as depression and anxiety, carpal tunnel, TMJ and bells palsy, sinusitis and allergies, and general immune and wellness support.
William is also a classically trained pianist, with a bachelors and masters degree from the Peabody Institute and when he's not in the clinic he teaches and performs locally. He also studies Spanish flamenco dance and occasionally will cross the pond to take classes and enjoy the culture of Spain.