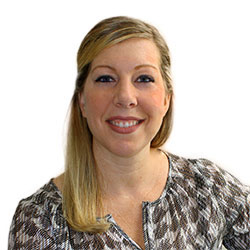 Karisa Grudi is a state licensed acupuncturist (Maryland/Pennsylvania) and a nationally certified Chinese herbalist. She holds a 4-year Master of Science degree in Traditional Oriental Medicine (MSTOM) from Pacific College of Oriental Medicine.
Her passion for acupuncture and oriental medicine coupled with her desire for continual research in the fields of natural health and nutrition has inspired her to educate, empower, and motivate people to take control of their own health and strive for a state of well-being. Her areas of focus include women's health issues, fertility, menopause, pain management, mental well-being, stress management, and chronic health issues.
When she's not performing acupuncture, Karisa enjoys practicing yoga, hiking in the woods, spending time out in nature and interacting with animals of all kinds (including her 2 playful cats Minx and Miszka).