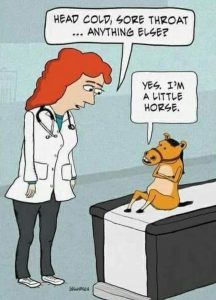 When you're sick, the last thing you want to do is go anywhere but your bed. But acupuncture is really helpful when you don't feel well. We have had so many patients say "I can't believe how much better I feel" after getting treated for sinus pressure/infections, coughs and congestion.
We do ask that if you have a fever or the flu that you not come in until 24 hours after it has subsided.
So remember, if you have an appointment and you don't feel well, try to push yourself to come in. You won't regret it!